7 IT Restructuring Mistakes to Avoid
To tackle digital initiatives, IT leaders are having to rethink and reorganize how work gets done. But driving change is about much more than just overhauling org charts and business processes.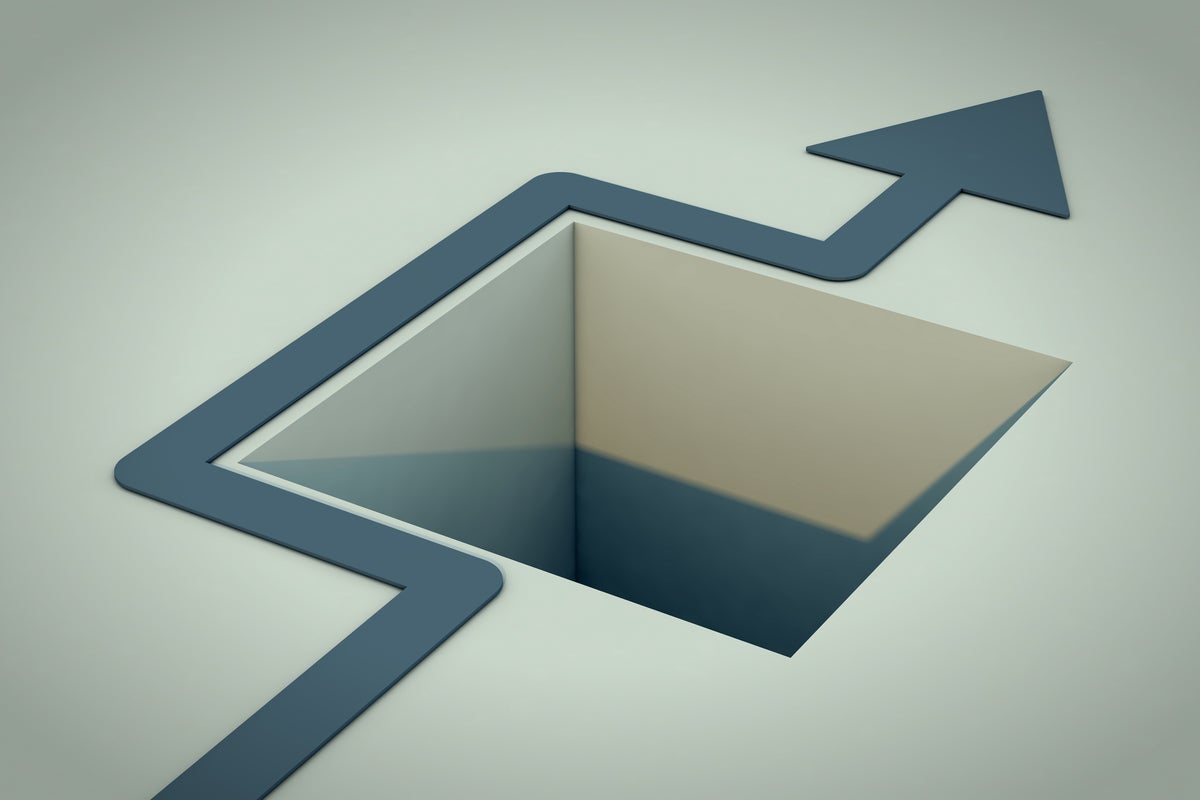 How IT operates is changing constantly and rapidly. As more tech departments lead digital transformation initiatives, finding the right, new way for IT work to get done is a core, though often overlooked issue.
Such forces, combined with conventional drivers such as mergers and acquisitions and cost-cutting exercises, have many CIOs restructuring their teams while supporting broader enterprise-wide reorganizations.
The 2019 CEO and Senior Business Executive Survey from Gartner, the research and advisory firm, found that corporate structural development was third on the list of top priorities among the 473 leaders polled, just after growth and technology. Meanwhile, the Conference Board in its annual survey of CEOs and C-suite executives found creating new business models because of disruptive technologies was the No. 2 internal priority for 2020 among the 1,500 or so leaders it polled, right after attracting and retaining top talent in the No. 1 spot.
As a result of such priorities, experts expect many CIOs will be tasked with work related to restructuring and reorganizing in the near future.
Given how challenging restructuring can be, CIOs would be best advised to avoid these common mistakes leaders make when undertaking reorganization.
Underestimating the change management required
Like most executives, CIOs typically focus on hard facts when setting strategies and determining which projects to tackle. So they're likely to focus on the benefits that a restructuring strategy can bring (i.e. being able to deliver solutions and services faster) and how they're going to reshape the organizational chart. Less tangible aspects of organizational shifts — such as how people will react — can often be an afterthought.
"Understanding the implication and the change management needed is often overlooked, because CIOs mostly see the technical and financial advantages. But they should recognize the cultural impediments, too," says Doug Robinson, executive director of the National Association of State Chief Information Officers (NASCIO), who as an executive has guided teams through major transformation in the past.
Robinson says CIOs who adapt conventional change management strategies to large-scale reorganization initiatives are more likely to successfully gain the needed support from other executives and managers as well as get rank-and-file employees to work in new ways.
Instead of assuming their colleagues and staff know the reasons for restructuring, Robinson says these CIOs effectively communicate their visions by tailoring their messages to their various stakeholders and sell employees on the benefits that they and the organization will enjoy as a result of the shift.
Such tactics aren't new, Robinson says, but they have taken on heightened importance as digital transformation has required CIOs to reshape IT in ways that create new business opportunities.
CIOs themselves in the NASCIO's 2018 State CIO Survey listed communication and relationship management as the top two leadership traits required for success, with being a change manager at No. 6 — ahead of being a negotiator, facilitator and even a technologist.
Aiming for the wrong target
Bill Briggs, CTO of Deloitte Consulting, has worked with CIOs who, in an effort to be more responsive to market changes and organizational needs, have shifted their organizations away from traditional waterfall project delivery to more agile methods, such as DevOps. But he says some CIOs focus on successfully making that switch and succeeding in implementing the new delivery methods rather than concentrating on getting the desired results that the switch is intended to deliver.
Briggs says he understands why and how that happens. "Those initiatives are concrete," he says, adding that CIOs and their teams can get so wrapped up in the tactical changes that they don't fully address the end goals they're supposed to enable.
"A lot of times when CIOs think about transformation, they think it equals Agile or DevOps, so they'll blow up the organizational structure and make it about all about products or groups organized around functions, but that's not the point. That's not the complete story, because the goal can't be just to move to DevOps," Briggs says.
Instead, CIOs must identify what they'll need from other executives and departments to deliver on the promise of such changes, such as their own move to agile methods.
"There are changes that have to happen through the business-line employees, and that's a much bigger change. It's not just about creating awareness [of the changes happening in IT]; CIOs have to blow up the line between the business and IT," Briggs explains.
To help aim for the right objectives, Yan Huang, assistant professor of business technologies at Carnegie Mellon University's Tepper School of Business, advises CIOs to focus on stakeholders.
"When CIOs design a new structure, they should put the value and the need of the stakeholders first, [recognizing that] stakeholders can be customers, partners, leadership depending on what's driving the need for restructuring," Huang says.
She cites the case of a bank that, as part of its broader shift to be customer-centric, moved from using paper forms to leveraging tablets. The CIO there worked with business leaders to articulate what value the bank wanted to deliver to its customers — the key stakeholder in the restructuring — to help ensure the organization met those objectives rather than aiming only for successfully delivering the needed technologies.
Being too narrow in scope or too short-sighted
Changes in one department rarely impact only that single group, yet executives — including CIOs — often miss where and how a reorganization's ripple effects will be felt. Because of this, a holistic approach is necessary, one that anticipates how retooling in IT or any other area will affect workers, departments and technology requirements throughout the enterprise.
"So even if restructuring happens to a specific business process, CIOs should think about the impact of that change to the whole ecosystem," Huang says. For example, CIOs should consider how changes might impact process compatibility with areas left unchanged by the initiative, and whether changes open up gaps in efficiency or security that will need to be addressed, she says.
Huang also advises executives to move beyond immediate restructuring requirements and play a longer game. It's a challenging ask, given the volume of work required to reorganize their teams and processes to support their currentmissions. But considering only immediate objectives can create short-lived structures that potentially work great temporarily but might not stand the test of time. "The CIO should consider what will work at least in a year or two ahead, as IT and business needs are continuing to evolve rapidly," she says.
Failing to address cultural changes
Most CIOs know they have to retrain workers when they've made major changes in the IT department, and they are generally good at getting their staff the training they need to work with new technologies and processes.
But CIOs do have a tendency to overlook the work needed to successfully drive culture change as they reorganize how the enterprise operates, experts say.
For example, Huang worked with an organization that decided to centralize its analytics capabilities into a data and analytics center of excellence. The data scientists brought on board understood their roles, but the CIO and the company's other leaders needed to address where IT and business-side employees who had previously handled some data and analytics work fit into the new structure and how they'd contribute. Senior executives also had to consider how employees would work within the new, less hierarchical structure implemented as part of the new center of excellence and how they'd train employees to operate in that environment.
"You need programs that educate workers not just on technical issues but on cultural shifts, too," Huang says, "because the success of a restructuring requires CIOs to make sure everyone is aligned with the new structure. Otherwise, it can't deliver value."
Neglecting to shift power
As organizations embrace new project delivery methodologies, such as DevOps, and reorganize their workers into teams tasked with delivering products, they need product managers who are actually empowered to make decisions — otherwise they become just glorified analysts taking requirements from the business and not truly managers.
Will Poindexter, a partner at consulting firm Bain & Co., says he has seen such cases, with product managers unable to set priorities or push back on unrealistic requests because they didn't get the authority to do so or the executive backing to be effective in that job.
"[CIOs should] be clear about what they mean when they say 'product manager,' and they have to bring the business along with those changes," he says, adding that CIOs have the responsibility to articulate to others throughout the enterprise what, exactly, a product manager does, how the position will operate and what authority it will have.
"Product managers need to be able to say, 'That's something that won't deliver value,' or, 'There are things with higher ROI that will need to be done first,'" he says.
Additionally, CIOs need to hold product managers and their teams accountable for their decisions by establishing clear outcomes and metrics for how products will be judged, Poindexter adds.
Overlooking the funding model
"Every company is going from project to product, but shifting the funding from projects to products is hard. You're talking about getting CFOs and other leaders to change how they think about funding and how costs map back to products," says Poindexter, who is also leader of Bain's Enterprise Technology and Agile Innovationpractices for the Americas.
Traditionally, funding for most IT departments has been divvied up into certain predictable buckets, with a set amount going for operational keep-the-lights-on tasks and various amounts going to scheduled projects with maybe some going to experimental and exploratory work.
But conventional funding models don't translate well to new ways of working, experts say. As IT reorganizes around capabilities or functions or outcomes, CIOs need to rework how funding flows to products and product teams.
"It becomes complex to navigate," Poindexter says. "When organizations modernize how they deliver tech solutions and make the shift from project to product, there's the organizational element, which everyone gets. But there's also a funding component which sometimes gets missed."
Forgetting to set new metrics for measuring outcomes
As many organizations undergo transformation initiatives and restructure how work gets done, they often fail to consider how they should measure the value of their work within the new system and instead continue to judge success on traditional metrics such as key performance indicators and deliverables established in service level agreements.
Briggs advises CIOs to establish and then measure against new metrics, such as objectives and key results (OKRs) and "other things that are at the heart of business growth." He says the CIOs who are most successful in establishing new, meaningful metrics are those who have engaged their CFOs to identify what to measure. He adds: "It should be about outcomes that really matter to the business, whether it's improved customer retention or revenue or other things like that."
Source: CIO
Author: Mary K. Pratt